Lately, I've had a lot of memory's running though my head.
Ones that make me laugh..
Ones that fill me with an unquenchable longing to be back in that time.
I have a lot of painful memorys ..
But nothing could be more painful than not having them.
No matter the pain, I embrace them.
The first time our eyes met.
The first time I truly felt God's presents.
I wouldn't trade my memorys for anything.
They've made me who I am today.
I don't want to go back and change anything.
I will go though my life with no regrets,
because I am more than a conqueror .
Jesus has overcome the world;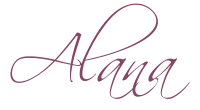 I am the daughter of the King.
Love always,
P.S. I did a guest post on Maddy's blog here. Y'all should really check her out and follow. She's super awesome :)