I appologize for the melt down yesterday (now deleted).
I feel the need to be 100% honest with y'all..
I am not ok.
I can't/ don't know how to explain what I'm feeling.
Because it's completely irrational.
I know he's not the one for me.
But still the thought of me being with someone other than him, makes me feel like I'm about to throw up.. while someone is standing on my chest.
If I can't handle ME with someone else, how am I supposed to handle HIM with someone else?
I mean he already told me in would be months before that happened.. and he was nice enough to ask if I was ok with it.. (how was I supposed to say anything but yes?).
To make matters worse.. I literally CAN'T cry about this.
I've only cried about this maybe once.
I am so freaking emotional.
But for some reason I can't let THIS emotion out.
Anyways.. sorry to spill all this on you.
I just felt I was being fake if I didn't tell you.
In other news: Y'all.. half the truth is still a lie. Just sayin.
I'm pretty excited about the rest of this year.
I turn 17 in a week from today.
I get to hangout with my two best friends this weekend.
I get to hangout with one of said best friends ON my birthday.
No school on my birthday.
My mom's family (plus Kt and the boys) are coming for Thanksgiving.
My whole family is coming for Christmas.
I get my braces off in December *fingers crossed*.
I'll be half way done with my Junior year.
Hopefully my heart will be healed.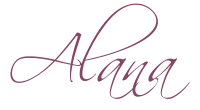 P.S. Check out this video. freaking awesome!