You're lying in bed, choking back a stabbing sob of emotion, not having a clue what brought this on. That, or you just aren't willing to admit to yourself what's wrong. Dawn comes carrying a heavy heart. The biting cold matches your pain inside. A hard shell.. a mask is hiding your mood. A cup of hot chocolate is made and the computer finds Firefly & Doctor Who on Esty. An hour later.. hope in life is restored. Firefly & Doctor Who key chains, phone cases, and T shirts are good for the soul.
Never think that you've experienced all of God's ways. He loves to surprise us and keep us guessing, but one thing is for sure.. He'll never leave us on our own.
Jesus freak & SciFi geek for life!!
Shalom,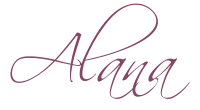 P.S. A post very soon will be dedicated to Firefly and perhaps Doctor Who as well ;)