lazy...
Alana the less than dedicated..
Alana the procrastinator..
I am lazy (OK, don't get me wrong.. I do school and do my chores.). Typically I get a daily lecture about studying more, and actually doing homework, from my mom. About once a week both of my parents give me a major one.. yesterday was that day.
I get what they're saying.. I really do. I just don't know how to discipline myself. I really need to buckle down so I can get my grades up, but it's just so hard. I know.. this is nothing new for a 17 year old girl. I just.. there's a lot that I really would like to do if I could get off my butt and work for it.
It seems to me that Papa thinks that when I'm at home.. I should be doing school, cleaning, or doing work outside. He seems to think that the only breaks I should get are when I'm sleeping or away from the house.
I really feel like I'm getting somewhere spiritually, but that's no good if I'm failing everywhere else. Am I the only one struggling like this?
Shalom,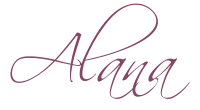 P.S.On September 28, 2011 I decided to start a blog. Today on January 30, 2013.. One year, three months, and two days later I have 200 posts, 224 comments, and
6,304
page views .. I am a blessed woman. Thank you all for being here along this bumpy ride. Here's to many years together to come!