Two of the barn kittens
River and I found this kitten out in the pasture.
I'm sad that it's not tame :(
Just try and tell me that our land isn't beautiful. I dare you.
When Friday evening rolled around, I expected my weekend to be the usual. Spend time with friends and family, and just relax. Friday night was my youth group's monthly date for traveling to San Antonio and feeding the homeless. As always, it was great. A fun time with friends, and getting blessed by seeing the reaction of those sweet, less fortunate people.
I spent Friday night/Saturday morning, at Laina's, catching up on best friend time. The plan was for Ocean and I to spend the afternoon hanging out, but God had other plans. I was less than excited when my mom told me I had to cancel with Ocean because my cousin Jared decided to show up with a friend of his (Kelly) from China. She's been in San Antonio for the last three months learning about missionary work, and Jared didn't want her to leave the US (Let alone Texas) without seeing a real live working ranch.
Boy was I surprised by this girl. It's not as if I was expecting to hate her or anything, I just didn't realize how much I would enjoy her company the short evening and morning I spent with her. The way her eye lit up when she talked about her family and the orphanage she worked at back home. Kelly is such a sweet young woman. She was eager to learn about our way of life.
I asked her what her favorite thing about the US was, she said that she loves the ranch and all the animals, but her favorite thing is being able to worship God and read His word openly and freely. That broke my heart. Back home, she can't do that. It's illegal. As Americans, we have so much to complain about on a daily basis, that we aren't thankful for the freedoms we do still have. We are beyond blessed.
Sunday afternoon was spent in Richland Springs, Texas, at a funeral. The man (Chris Haynes)who died was basically an Uncle to my dad. The actual relation was, Chris's wife Clarice (who passed away about four years ago) was my grandmother's (Papa's mom Mary Bob) first cousin. Since Mary Bob was an only child, Chris and Clarice took on the place of Aunt and Uncle for my dad. Though I had only met this great man a few times, my heart broke for all those that knew and loved him. Including my dad. Despite the reasoning for everyone getting together, it really was great getting to visit with a large chunk of my dad's side of the family.
42 was the movie Papa and I attended this weekend. For those of you that don't know, It's about Jackie Robinson, the first black major league baseball player. Now, I was expecting to like the movie.. but I wasn't expecting to love it. It is easily my favorite movie of the year, and even before. I didn't know that a movie could make me so inspired, while at the same time filling me with disgust for the ignorance of people. It really is a must see.
Shalom,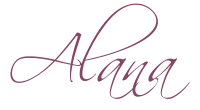 P.S. Jonathan's(my brother in-law) cousin passed away this weekend, at the young age of 16. Please be praying for their family. His name was Sam Herrera.