What is it that you do, that when you do it you feel His pleasure?
I am, of course, referring to God.
Everyone has something that when they do it, it's almost as if God is smiling down on us. I call it passion.
So, what are you passionate about? I'm passionate about singing. When I sing, I feel His pleasure. When I'm crying out in worship, that's when I feel closest to Him. I feel as if I'm wrapped up in his sweet embrace. It's the most intoxicating feeling in the world.
God have us that passion for a reason. Some of you have an amazing way with words. You can paint the most beautiful picture. Others love helping people.
Whatever it is for you, do it with all your heart. God gave me a talent and a passion for singing so that I could bless others while in worship. I'm not willing to waste that.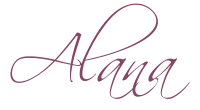 P.S. Sara is looking for guest bloggers from each of the 50 states over on her travel blog. Let me know if you're willing to help her out :)