Today is the very last day in May. I have to say... I'm pretty proud of myself.. 26 posts out of 31 days, and I'm pretty sure there's only one that I didn't do period. The others were just a day late and with another post. So here's to day 31 *clinks glasses*!
Topic:
A vivid memory.
To be entirely honest, I only have a few vivid memories... one of which, I already shared on
May 18th
... most of the others, I don't feel comfortable shouting for all the world to read... haha. So I'm gonna go with a mix of two memories, with a jerk I used to know. I talked about him in
May 10ths post
.
The first time I ever met Danny was at H.E.A.R.T. Club, October 2009. He had just moved from California with his family, and at his first opportunity he crossed to me and introduced himself as if he was the most important person in the entire world for me to meet. I about threw up and avoided him like the plague .. until we got stuck in a play together that December. It was a chess play. I was the black queen, and he (along with Micah) was the grim reaper. Anytime a black chess piece "died" one of the grim reapers was supposed to come escort the piece off stage. Well in the first rehearsal where I "died", Danny came to get me. He pulled me into a standing position, wrapped his chain around my wrists, and held my body
tight
against his. Needless to say I fought him every step of the way, and every time after that, Micah took me off stage.
Shalom,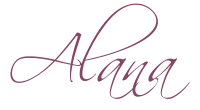 P.S. Shelli's littles are here till Tuesday. Here's to being excited and sorta dreading it at the same time !