It was a hot afternoon.....
Adon acting like a emo kid..
I love my hair..
STAR TREK: INTO DARKNESS
I love that Becky can send me pictures of this sweet girl.
weirdo kids...
cuddles with mommy.
SERIOUSLY?!?!!
That last picture is what sparked this post. Most of the time, when a goat gets it's head stuck in a fence, it's in a place where they can get to grass. You know, the whole "the grass is always greener on the other side". But in this situation, there was no grass. There weren't even other goats for her to get to. So as I worked through the frustration of this, something hit me: this must be how God feels. We stick our heads through the fence to get the "greener grass" only to find-out there isn't any, but of-course then we're stuck. Lucky for us, God knows how to get us out of the mess (though not without struggle and pain). Unlucky for this goat, I couldn't get her head out (I'm not God) so I have to wait till someone comes home and can help me.
I find it amusing how God uses day to day happenings to help us understand.
Today my mom left for Cali to see Becky, Kezley, and Daniel, and to meet my dad there so they can drive the Mini Cooper Clubmen they bought from Becky and Daniel. It's a nice little, much needed, vacation for Mom, and quite the opposite for me ;). Thankfully a dear friend is spending the time with me, so I'll have company and help. Prayers for all of us would be much appreciated.
Shalom,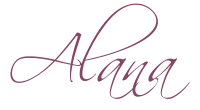 P.S. A few weeks ago, I did some modeling for a photographer friend who was doing a workshop, checkout the pictures
here
. I'd love to hear what you think :).