Monday's prompt was :
Get real. share something you're struggling with right now.
For me, there always seems to be something, but the biggest one is probably contentment. I see such a bright and exciting future full of love and adventure. I can't wait to get past this yucky stage of life called high-school I was to be married and living life to the fullest.
That's not where God has me right-now though. To go on to anything after high-school, I have to graduate. I have lessons I've yet to learn, lives to touch, and experience to get. I may not like this stage of my life, but God knows exactly what He's doing. :)
Today's prompt is:
A list of links to your favorite posts in your archives.
His Pleasure
I've got a dream
Dear...
My lot in life
Are we door mats?
and
Live at peace
Do y'all have a favorite post of mine?
Shalom,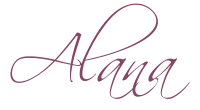 P.S. I had the most fantastic Sunday night and Monday with two of my bestest friends, Laina and Ocean!